The General Secretary of the National Democratic Congress (NDC), Johnson Asiedu Nketia, said he thought news of the death of Chief Executive Officer of the Forestry Commission, Kwadwo Owusu Afriyie, was a hoax.
Mr. Owusu Afriyie, popularly known as Sir John, reportedly died of COVID-19 related sickness at the Korle Bu Teaching Hospital late Wednesday.
Commenting on the shocking news on Anɔpa Bɔfoɔ on Angel 102.9 FM Thursday morning, the NDC scribe said he initially did not believe the news of the departure of his bosom friend.
"My wife called me yesterday [Wednesday] night to tell me that my friend Sir John had passed on. I knew he was sick but when my wife called me, I thought it was one of those fake news on social media…," he said in Twi.
He told host of the show, Captain Smart that it took a close friend of Sir John to confirm to him, the death of the active politician.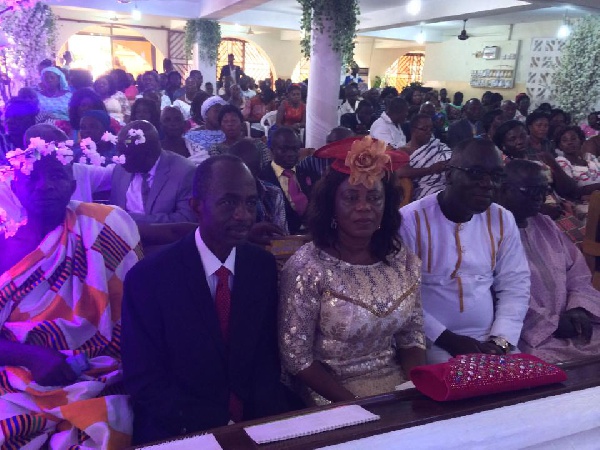 "I have a friend who knows Sir John, so when he called me, I knew immediately that he was indeed dead…he has been a friend for close to 28 years…," he disclosed.
He further recounted that his deep relationship with the late Sir John goes beyond politics.
"We had life beyond politics…even when my mum died, he spent three days, three nights in my house, we ate together…," he revealed.
He further mentioned that Sir John was preparing to bury his late mother and sister before his untimely demise.
"Two weeks ago, he told me his mum and sister had died and he told me that he was planning the funeral in July…what had happened to him then was similar to mine so we shared ideas and I promised him I will come for the funeral," he said.
NDC and Sir John
General Mosquito said that he always valued the relationship that existed between him and the late Lands Commission boss.
He, therefore, instructed his party, the NDC, to ensure that they make time for the funeral of the mother of Sir John in spite of the ongoing Voter Registration Exercise.
"Even when we were making arrangements for the registration, I told them to ensure we factor Sir John's mother's funeral in the plans…I told the deputy to check and she said the funeral had been postponed to August ending and then when she asked the reason, she was told Sir John was sick…," he revealed further.
The NDC scribe said he will forever miss his colleague and dear brother.