The debate about who is the best dancehall artiste in Ghana continues unabated. Is Shatta Wale better than Stonebwoy? Are the two on the same wavelength? Who's stronger than the other?
These and many more questions will continue to be asked but no conclusive answers will be found. This notwithstanding, I offer below five strong reasons why Shatta Wale's brand must be studied in the University as a course.
1. Rebranding technique
In the early 2000s, Ghanaians were treated to great contents from budding hiplife artistes. The lyrics produced by these artistes were of great quality and Pastors nicodemously played hiplife music in their vehicles. They were the days when Obrafour was the Pastor of rap music and Lord Kenya was rap heavyweight champion. It was the heat of this competition that Bandana emerged with his 'Bandana from Ghana' hit track. Bandana at the time was the big handkerchief every young guy would love to own one.
Today, it's still used by the street guys. Although Bandana song was hit, but it immediately died because no one would want to miss the great tunes from the likes of Tic Tac, Kokoveli, Buk Bak and the likes who were equally good.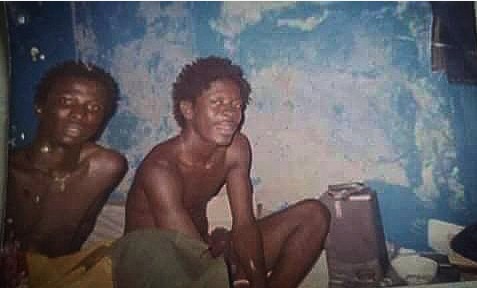 After failing to secure a hit track following the release of Bandana, he decided to look elsewhere for hope. He went to the wilderness only to appear years later. This time with a new technique that has helped him remain relevant till now.
Bandana had rebranded himself. He was now known as Shatta Wale. And no one knows if the old student of Winneba Senior High School learnt history. His strategy was spot on. He deliberately chose to topple the king of the day in his genre of music. Samini was his target and he executed that job to perfection. Forget about the strategy, the end justified the means. Shatta Wale is now the self-acclaimed dancehall king in Ghana
2. Shatta Wale's fanbase
All public figures have people who either admire them or see them as role models. They're people who are ready to die for the brand to live. From Politics to Sports and religion, followers have been the reason behind brands success. And Shatta Wale's brand is no different. His fan base is particularly in the slums and the rural communities. It's however undeniable that there are rich, affluent and middle class who also support the brand Shatta Wale. Like Obrafour, some 'decent' people in society enjoy his songs.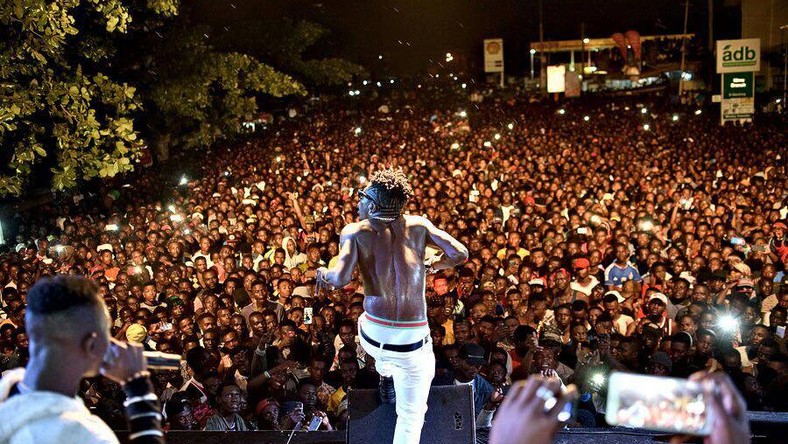 The Shatta Movement (SM) cuts across all sectors of society. Their loyalty is unparalleled. Just call Shatta Wale for an interview and his fans will be the first to represent. How a Shatta fan who was hawking at Shiashie Junction ordered a young man who was playing Stonebwoy's 'Kpoo keke' song to learn to play a good music like Shatta's 'Go Higher' is enough testimony of how committed his fanbase are.
Media watchers in Ghana attest to how passionate fans of Shatta Wale are about his brand. The number of persons who watch him on Facebook live and other social media platforms attest to this. Shatta Wale must also be commended over how he handles his fans. His relationship with the fanbase is simply fantastic. He makes them a part of the brand hence their loyalty.
3. His appeal to both NPP and NDC supporters
In the run up to the 2016 elections in Ghana, Shatta Wale's songs became hot cakes in the country with supporters of both the NPP and the NDC dancing their hearts out to his melodious tunes. His song, 'Mahama Paper' was adopted by then President, John Mahama for his campaign. Campaign vans of the NDC happily blazed this track in towns and countryside as they went about seeking to convince Ghanaians to re-elect John Mahama as President. Readers would recall how Shatta Wale caused further confusion on Twitter after he exposed a bag full of money which many claimed was the reward given him for ceding his money to the NDC for use during the electioneering campaign. Memories of how former President John Mahama, late Vice President, Paa Kwesi Amissah-Arthur, NDC General Secretary, Asiedu Nketia and other NDC top guns mounted a campaign platform at the Accra Sports Stadium to join Shatta Wale's performance is still fresh in the memories of Ghanaians.
At the other side of the political divide, current Vice President, Dr Mahamudu Bawumia became 'kakai' to their political opponents because of how they failed to solve his 170 Economic Questions which he posed in the heat of the campaign. Shatta Wale's 'kakai' song was played on NPP's campaign platforms to welcome the then Running Mate anytime he mounted a political platform. Even the current President, Nana Akufo-Addo joined in the dance. It was therefore not surprising that Shatta Wale paid a courtesy call on Nana Akufo-Addo after he became President.
This feat attained by Shatta Wale is commendable because he not all musicians are able to appeal to all sides of the political divide. Some of musicians such as late Jewel Ackah and Pastor Akpadi had their musical careers crashing after pitching camp with a political party.
4. Appeal to supporters of both Hearts and Kotoko
Kumasi Asante Kotoko and Accra Hearts of Oak supporters are like the cat and the mouse. They simply won't see eye to eye when it comes to supporting their individual teams. Hence, it's not surprising that these supporters hardly patronize the merchandise of their football opponents. Artistes who openly declare the club they support suffer from this. But Shatta Wale has stood out. He has been able to survive attacks from both Hearts and Kotoko supporters after aligning with the two. Shatta Wale is said to be a fan of Hearts of Oak but he recently declared his support for Kotoko but was never attacked.
5. Passion for music
In his book, Talent is never enough; John C Maxwell talks about the need for passion to succeed in every aspect of life. He argues that without passion, it would be difficult for one to be celebrated as a hero in a specific field. Cristiano Ronaldo although is not as talented as Lionel Messi gets celebrated in the football world because many admire his passion for the game. It is this passion that makes him train for extra hours just to make the mark.
On the local music scene in Ghana, Shatta Wale can be likened to Cristiano Ronaldo in that he may not be as talented as others in weaving words together; he still got passion for music. It is this passion which in my opinion makes him do some things which he himself knows are not the best. To me, Shatta Wale deserves to be studied in various academic institutions.
To be continued