The controversy surrounding the amount of money spent on the construction of the National Cathedral continues unabated, as there has been a new revelation about some payments allegedly made at the launch of the edifice in the United States of America (USA).
Gospel Musician, Dr Sonnie Badu who performed at the event which was massively patronised is rumoured to have been given an amount of $50,000 as compensation.
He has, however, denied ever charging a dime to perform at the state event.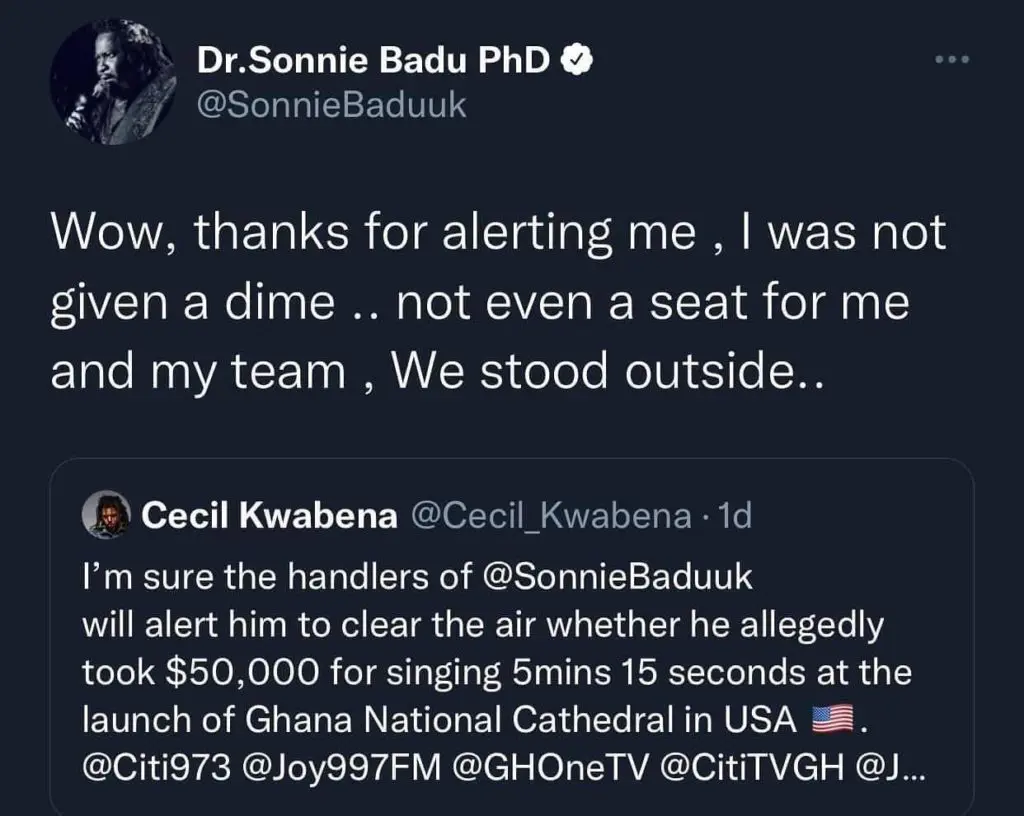 According to him, he was not even offered a seat after the 5 minutes, 15 seconds performance which was enjoyed by all the participants.