An elderly woman who was trapped beneath a collapsed church building at Akyem Batabi, in the Eastern Region since Tuesday, has been rescued.
The unidentified woman was saved by the rescue team combing though the debris on Wednesday, October 21, Angel News' Kofi Adoma reported.
She adds to the 13 persons pulled out dead or alive, while there are fears many more could be trapped in the rubble.
Rescuers earlier pulled six lifeless bodies from collapsed Church of Prosperity founded by Prophet Nakoa Isaac.
Another survivor is said to be in critical condition at the hospital while six others have been treated and discharged, Kofi added.
Sources say about 40 worshipers were participating in a prayer service at the Church of Prosperity on Tuesday afternoon when the multiple storey structure which was uncompleted, collapsed on them.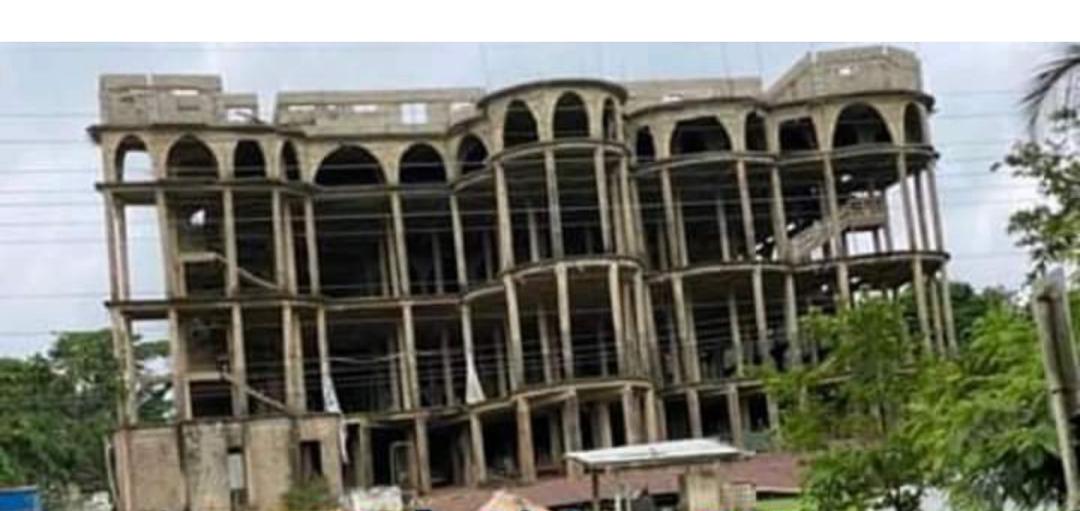 The state of the church building before the incident
Founder of the church, Prophet Nakoa Isaac was not in the service due to ill-health, according to reports.